What is an Official?
Officials are key volunteers who are essential for the running of officially sanctioned competitions. They are anyone from officials on the deck such as timers and stroke and turn judges, as well as anyone in the background such as meet managers and electronics.

These people are the unsung heroes of swim meets.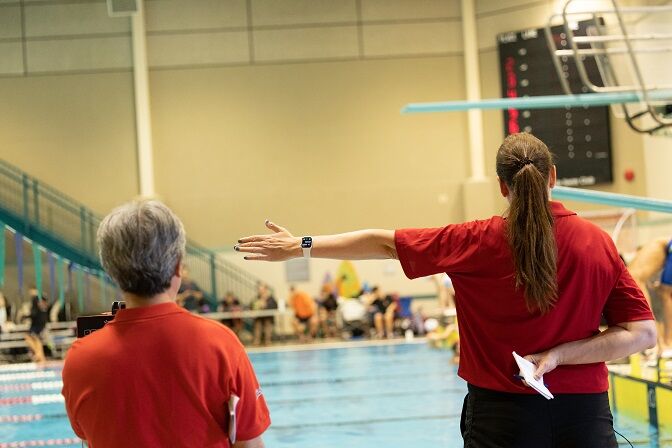 Why should you officiate?
Swim meets are run by volunteers; we need you

Meet new friends both at officiating clinics and helping at meets.

Get free food and beverages just for helping at meets.

The time passes a lot faster and more pleasantly when you are helping.

Best seat in the house!

Learn more for your own interest, for example, understanding more of what is involved in your child's swimming can only help your relationship with them.

Learn more to help your child (i.e., why might they be DQ'ed).

If you have previously taken clinics, learn something new or take a refresher (rules do change).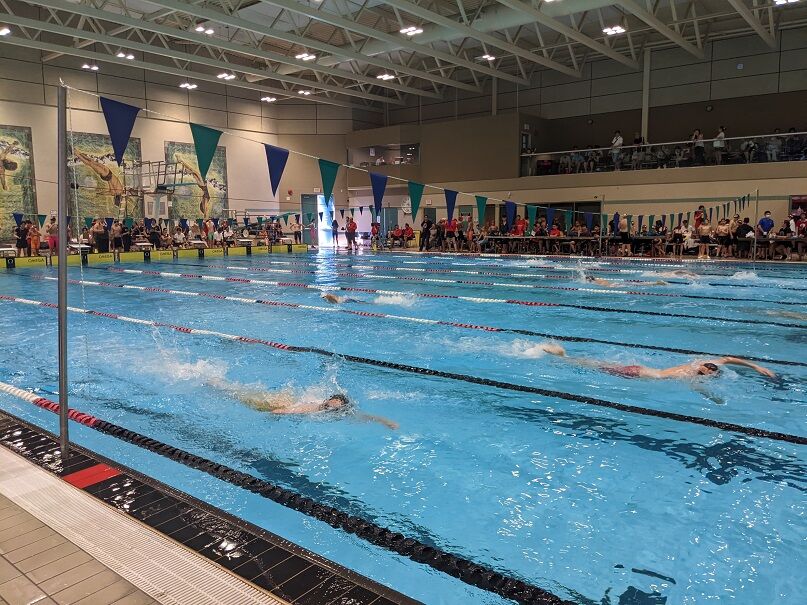 Officials Pathway
As your swimmer moves through the program, we encourage parents and guardians to also advance through their officiating levels.
The first step is having a Swimming Canada Officials account. For both new and returning officials, please fill out the following google form so we know to reactivate you.
Club Officiating Goals
With the past 2 years of restricted meets, (covid and all), the entire Lower mainland, including SKSC, is in dire need of trained officials. Because of the current situation, a key goal of SKSC this year is working towards gaining "newly trained" official certification levels. This will help our program with being able to run meets, raise the quality of competitions we attend, and of course, cost savings to everyone with SKSC. Our goal this season is to get as many families at the following minimum levels as we can :

Competitive Program
Youth Regional & Competitive 2
1 Level Official and get evaluated as a timer & take a level 2 clinic

Youth Performance & Competitive 1
1 fully certified Level 1 Official, be evaluated as a timer and in a Level 2 position

Jr Performance & HP & Senior
1 Level 2 certified official (evaluated in timer, stroke and turn + 1 level 2 position)

Club Wide:
have 3 new Level 3 Officials and 1 new Level 4 Official.

Development and Community Fitness Programs
Bronze, Silver & Community Fitness Novice/Advanced
1 parent Complete their Level 1

Gold & Gold 11
1 parent Complete their Level 1, be evaluated as a timer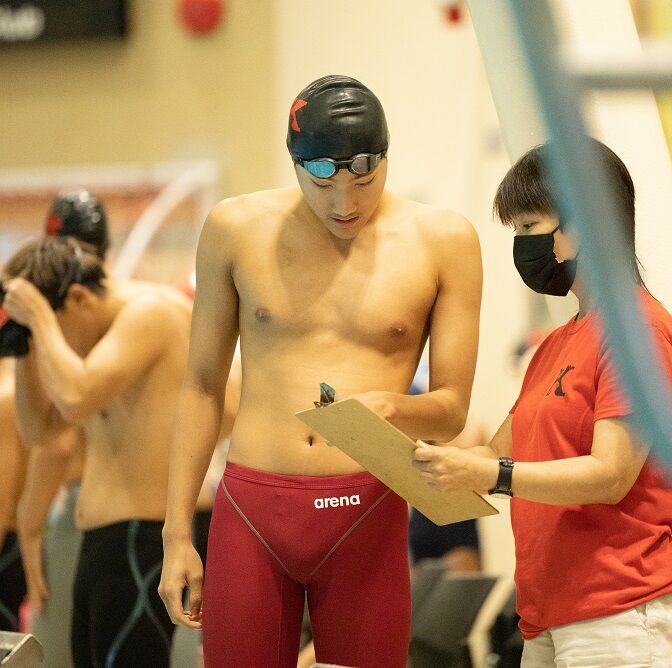 How Do I Take An Officials Clinic
There are a few ways to take officiating clinics. The first step before taking any clinics is to fill out the SKSC Officials Registration Form above.

Online On Your Own
The following clinics can be completed as online courses on your own time:

•Introduction to Swimming Officiating
•Safety Marshal
•Chief Timekeeper
•Office Adminstrator
(formerly Clerk of Course)
•Canadian Para Swimming Online Deck Officials

These can be completed online through your SNC Officials Account through the LMS (learning management system).



SKSC Hosted Clinics
Throughout the season, both in-person and online clinics are scheduled. You can look for these clinics under the Upcoming Events Page on the website and select Officials Clinics.











Other Club Clinics
Other clubs also host officiating clinics that we can sometimes also attend. We work closely with PSW and will often attend their online clinics. Any that we here of will be posted on under the Upcoming Events Page on the website and select Officials Clinics.

You can also view other online clinic opportunities through our SNC Officials Account Online through the LMS (learning management system).




How Do I Get Evaluated and Certified
When ready, before the start of an official meet, ask the referee if you can be evaluated for the position you are volunteering in. You can only be evaluated at an official competition, not a PASS or Rountable meet.

Bring your officials card to be signed off (Blank copies can be found under the parent tab of the website).

Once evaluated, log into your officials account to log in your evaluations.

Once you do two evaluations in a position, you become certified in that position.

Notify coachamber@surreyknights.com when you complete an evaluation as you'll receive 2 job credits/evaluation logged in your account.
Becoming certified helps you towards reaching your Level 2 or 3 pin and also increases your meet fee reimbursement when you volunteer at SKSC hosted meets (Rewards for Service policy).
Rewards For Service Policy
When SKSC families volunteer at SKSC hosted meets, not only do they earn job credits towards their volunteer assessments, but you can earn a rebate of your swim meet fees. This is a way to recognize our key officials. Click below to view the Rewards for Service Policy.